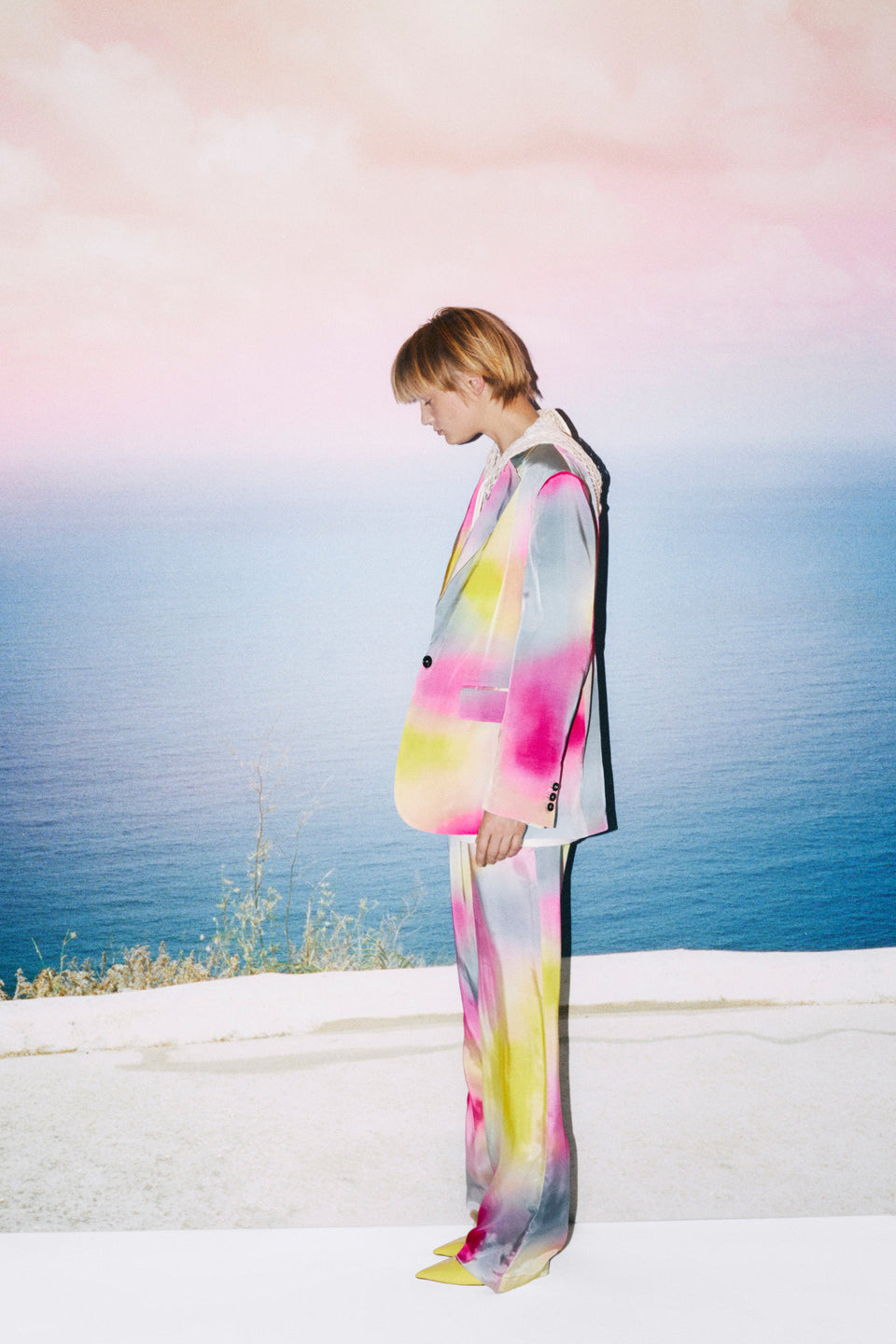 "There is the possibility of an island within time," wrote Michel Houellebecq in his legendary, and cynical, novel "La possibilité d'une île" (The Possibility of an Island): even amongst the waves of a stormy sea there is the mirage of an island to land on.

The Resort 2023 collection is a fragment of that dream. It is a one-way ticket to physical and metaphysical places. It is a utopia, and it is escapism, a vision of a new world. It is acceleration and euphoria, the illusion of an endless summer, of a time that is "in the middle of time". The idea of nature returns as the dimension that is imagined or is perhaps imaginary; the illusory view of a place that is untouched, spectacular and free, of an island that (perhaps) doesn't exist.

Immortalised by Anton Gottlob, the collection has the excitement of a journey: archive shots by the young photographer become immersive backdrops, the scenes of a story that is once again suspended between fiction and reality.