This brand is not only
synonymous with apparel;
I can recognize
what MSGM is or is not
from the energy it spreads.
In 2009, Massimo Giorgetti and the Paoloni group partner up to launch the first MSGM collection.
Giorgetti is initially working with three friends that, however, will soon abandon the project: the brand's name, which takes inspiration from indie band MGMT, is also an acronym composed of their initials.
Colors. Patterns. Details. Shapes. Contaminations from the urban and sportswear worlds, Italian style with an international twist.
This is MSGM: four letters, a clear and strong message.
A free spirit with a vocation for anything that is current and immediate, a kaleidoscope of colors, shapes and lines that inexorably captures the public's attention.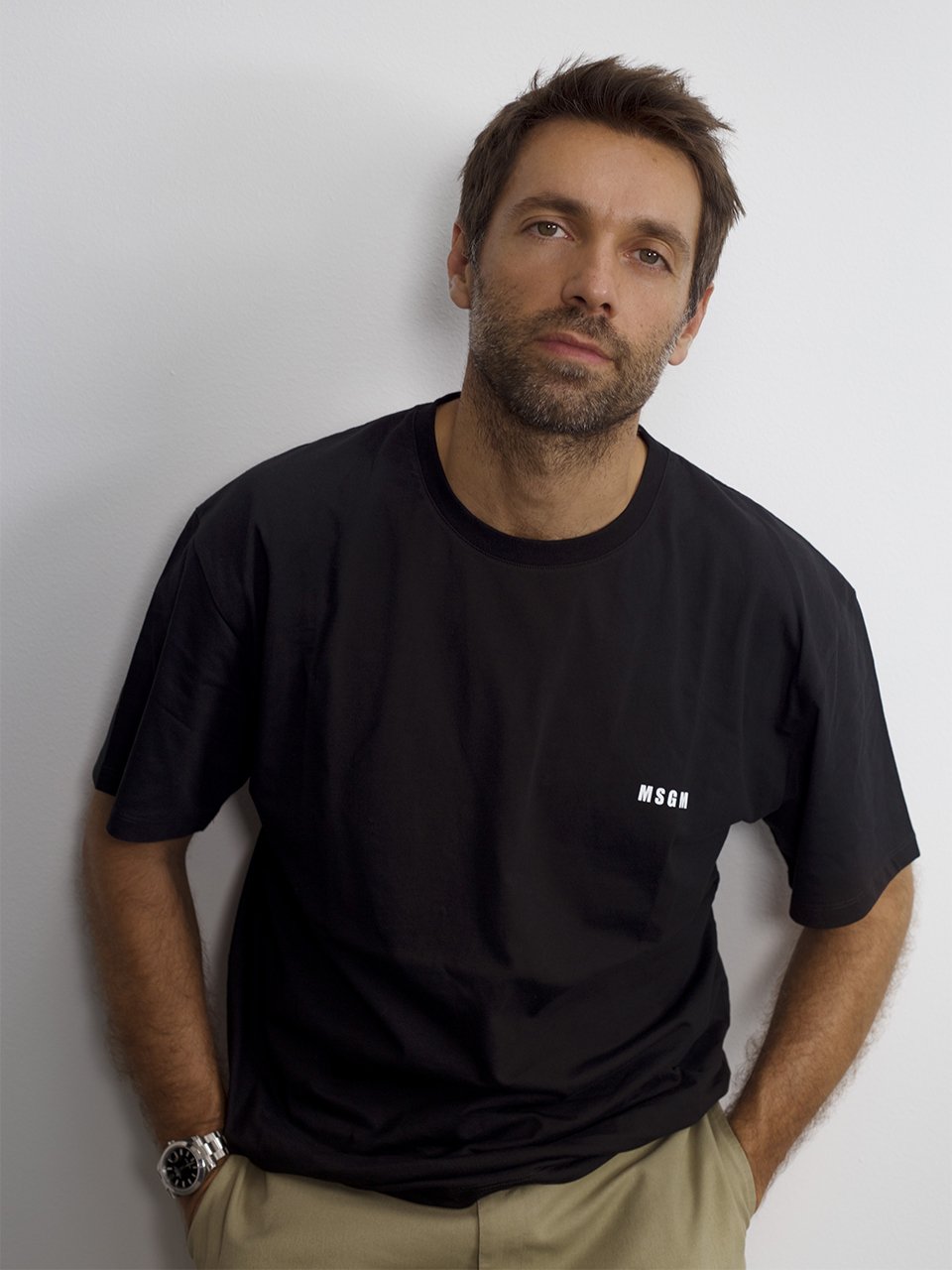 Giorgetti's creative process draws extensively from the current zeitgeist.
Having grown up in Rimini in the years of beach and club culture, he is able to mix a variety of inputs and harmonize them into youthful, individual aesthetics. Colors and prints burst in his style as a visual interpretation of rhythmic accents and overwhelming beats.
It is the ability to reinterpret the past through a modern language - bold, ironic but never dull - as well as to read and anticipate the future, that makes MSGM one of the most acclaimed Italian brands on the international scene.
Eager collector and lover of contemporary culture, music and art, Giorgetti constantly fosters new collaborations, teaming up with artists of the likes of Maurizio Cattelan and Pierpaolo Ferrari (Toiletpaper), Nico Vascellari, Massimo Vitali, Norbert Bisky, Todd Bienvenu and Seth Armstrong, or with legendary names such as horror master Dario Argento.
Some of the brand's claims, which also feature on its iconic t-shirts, include: "never look back, it's all ahead" and "leggerezza non è superficialità (lightness is not superficiality).
Today, MSGM collections are available at over 600 multibrand stores, department stores and e-commerce platforms worldwide, and at flagship stores and shop in shops in the main international fashion hubs, including Milan, London, Tokyo, Shanghai, Seoul.