London
Address
Flagship Store
278 Brompton Road
SW3 2AB, London, United Kingdom
ph. +44 (0)2075846837
mob. +44 (0)7483988133
Get directions
Opening time
Monday - Saturday
11:00 am - 6:30 pm
Closed on Sunday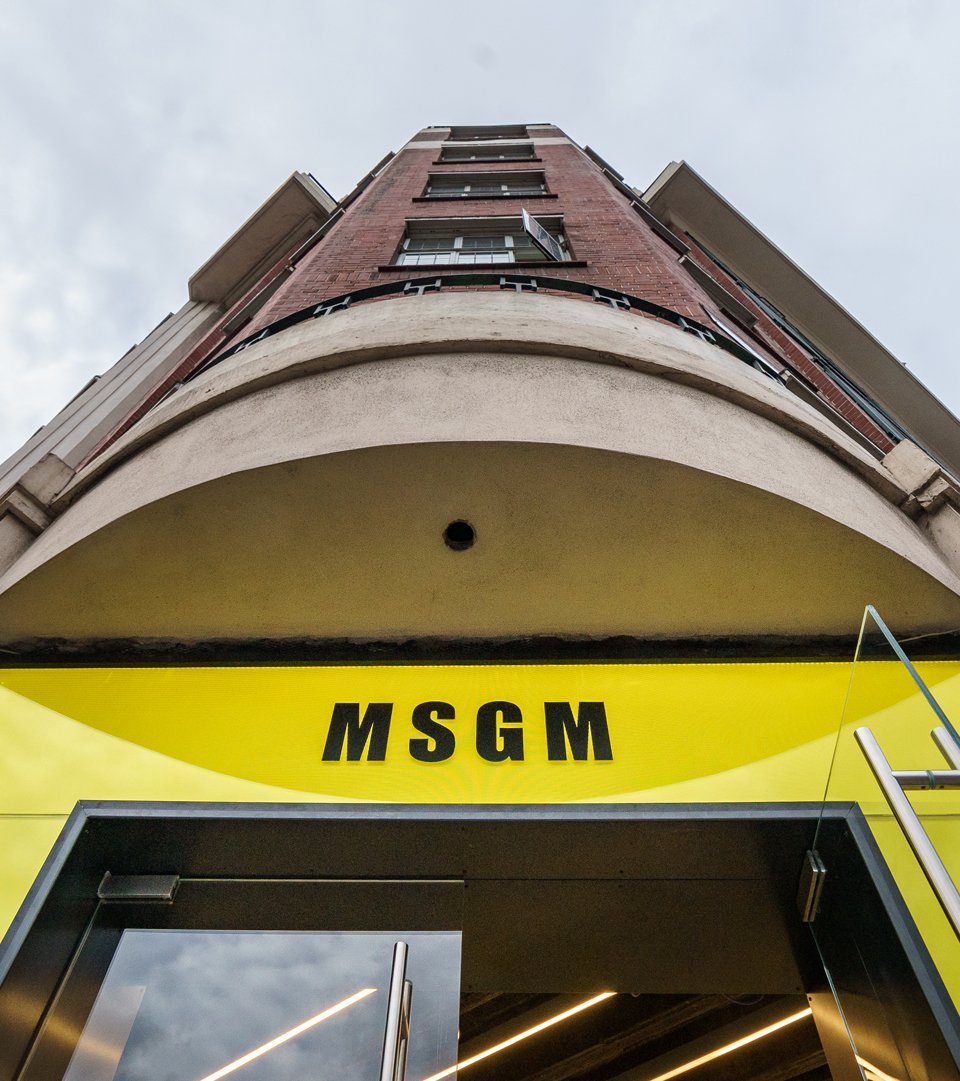 Opened on October 11th 2018, the MSGM London Flagship Store is an important step forward in the development of its worldwide retail expansion and reveals a new concept.

The project, conceived by Creative Director Massimo Giorgetti realized with the support of ML Architettura, combines existing elements of the space with contemporary materials and green installations designed by Plant Artist Satoshi Kawamoto.

An imperfect space on two levels with ceilings and cement beams scored by time.

The unfinished Aquaroc walls maintain their original color and preserve information of implementing production, alternating with walls covered in insulating aluminum and semi-reflective, iridescent super mirror steel that draw the attention to MSGM collections.

A typical Italian element is the Venetian terrazzo flooring with resin insert in primary colors.

The furniture, fundamental for Massimo Giorgetti's aesthetic, pays homage to Italian design, from the D 70 sofas created for Tecno by Osvaldo Borsani to the Elettra chairs by Studio B.B.P.R. for Arflex.

Today, MSGM collections are available at over 600 multibrand stores, department stores and e-commerce platforms worldwide, and at flagship stores and shop in shops in the main international fashion hubs, including Milan, London, Tokyo, Shanghai, Seoul.